Safeguarding Your Solar Investment: Defending Against Hail Damage
In the realm of home improvement, solar panels are a smart investment. Not only do they boost property value, but they also slash energy bills. As more U.S. homeowners embrace solar, concerns about weather-related damages, especially hail, arise. In this post, we delve into safeguarding your solar investment against hailstorms and explore long-term maintenance for optimal performance.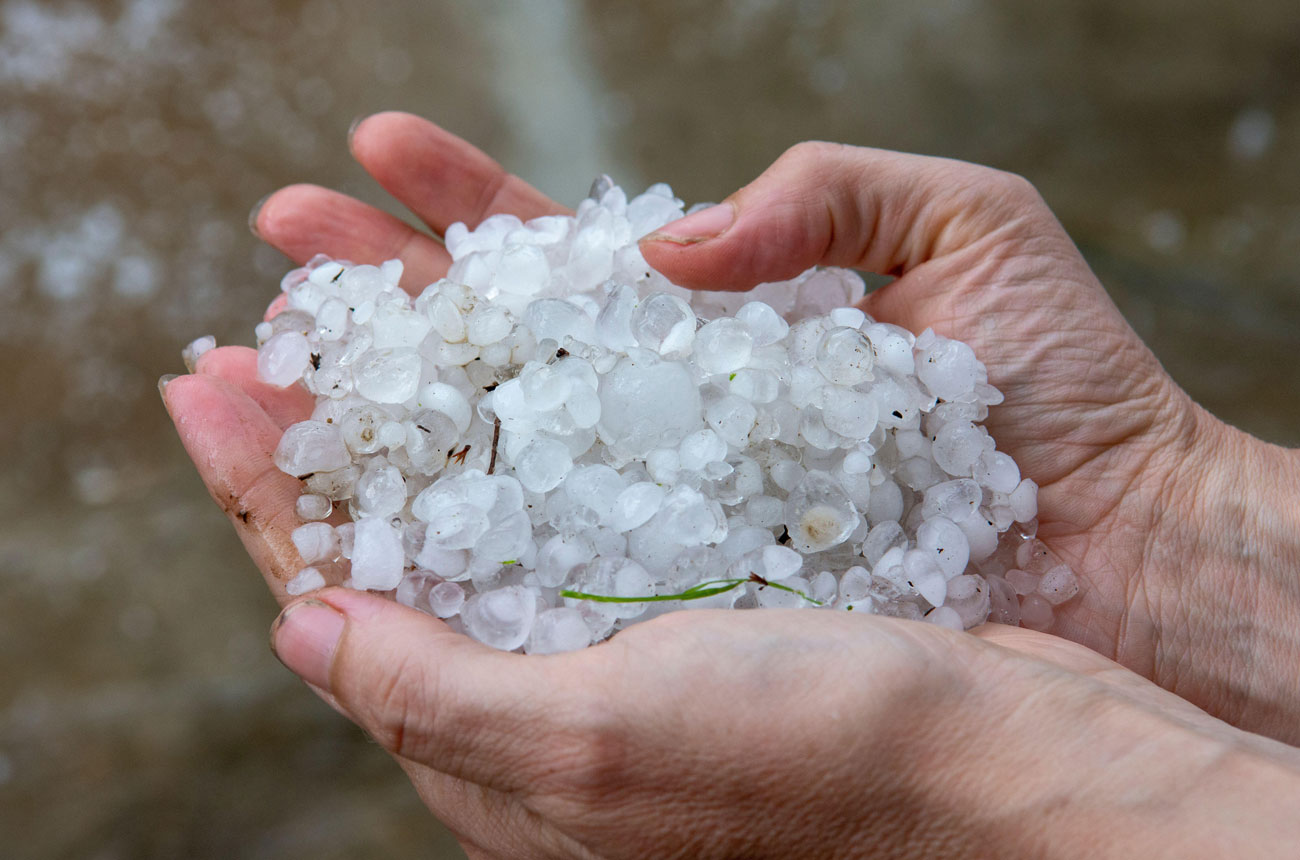 What Are Hailstones?
Hailstones, frozen droplets from thunderclouds, pose a threat to solar panels. With sizes ranging from 5 mm to a whopping 20 cm, they can inflict damage on both external surfaces and internal components of solar panels. While severe hailstorms are infrequent, the risk remains, especially in states like Nebraska, Colorado, and Texas, where hailstorms are more common.
How Do Hailstones Damage Solar Panels?
While solar panels can withstand light-to-moderate hail impact, severe storms pose a risk. Hailstones can damage both external surfaces and internal components, leading to reduced performance and unexpected costs for repairs or replacements.
How to Protect Your Solar Panels From Hail Damage:
Here are proactive steps to shield your solar panels from potential hail damage:
1. Choose a Durable Solar Panel:
Opt for panels with UL 61730 or IEC 61730 ratings, designed to withstand hailstones up to 3 inches in diameter at speeds of up to 88.3 mph. Select high-quality panels from reputable manufacturers for added assurance.
2. Adjustable Installation:
Consider adjustable installations that allow you to modify the panel angle when needed. This helps mitigate hail impact during storms, reducing the risk of damage.
3. Automatic Panel Changing System:
Invest in an automatic panel changing system for effortless adjustments without stepping outside. While it increases upfront costs, the convenience it offers in hail-prone areas can be invaluable.
4. Install a Protective Cover:
Affordable and simple, protective covers absorb hail impact, safeguarding your panels. Ensure the cover is specifically designed to protect against hailstones.
5. Apply a Protective Coating:
Enhance durability by applying a methacrylate or plexiglass coating. This acts as a screen protector, absorbing damage and minimizing the need for expensive repairs or replacements.
6. Use a Wire Mesh:
Deploy a cost-effective wire mesh to prevent larger hailstones from reaching the solar panels. This provides an additional layer of defense against potential damage.
7. Bring the Solar Panels Indoors:
For movable solar panels, consider storing them indoors during hailstorms. This proactive measure can be particularly effective in regions with frequent severe hailstorms.
8. Check Your Solar Panels After a Hail Storm:
Regularly inspect your solar panels after hailstorms or inclement weather. Identify and address any damage promptly to prevent further deterioration.
How to Maintain Solar Panels:
Ensure long-term efficiency with these general maintenance tips:
1. Perform Routine Cleanings:
Clean panels 2 to 4 times per year using a garden hose or leaf blower. Remove debris to prevent scratches that could compromise panel integrity.
2. Monitor the Health of Your System:
Integrate a monitoring system to track energy production. Detect malfunctions or damage early, enabling timely repairs.
How Long Should Solar Panels Last?
With proper care, solar panels can last 25-plus years, gradually declining in efficiency. Components like inverters and batteries may need replacement within this timeframe. Evaluate efficiency after 25 years and replace if needed.
Conclusion:
Protecting your solar investment from hail damage is crucial for long-term benefits. By implementing these proactive measures and adopting a regular maintenance routine, you can ensure your solar panels generate clean energy efficiently for decades. For expert guidance on solar installation and design, reach out to the dedicated team at Volt Energy Solar. Explore the benefits of solar energy and safeguard your sustainable investment.